Minister of Foreign Affairs of Belarus S.Aleinik meets the Minister of Foreign Affairs of Pakistan
30.05.2023
On May 30, 2023, within the framework of the official visit to the Islamic Republic of Pakistan of the Minister of Foreign Affairs of the Republic of Belarus Sergei Aleinik, negotiations were held with the Minister of Foreign Affairs of Pakistan Bilawal Bhutto Zardari.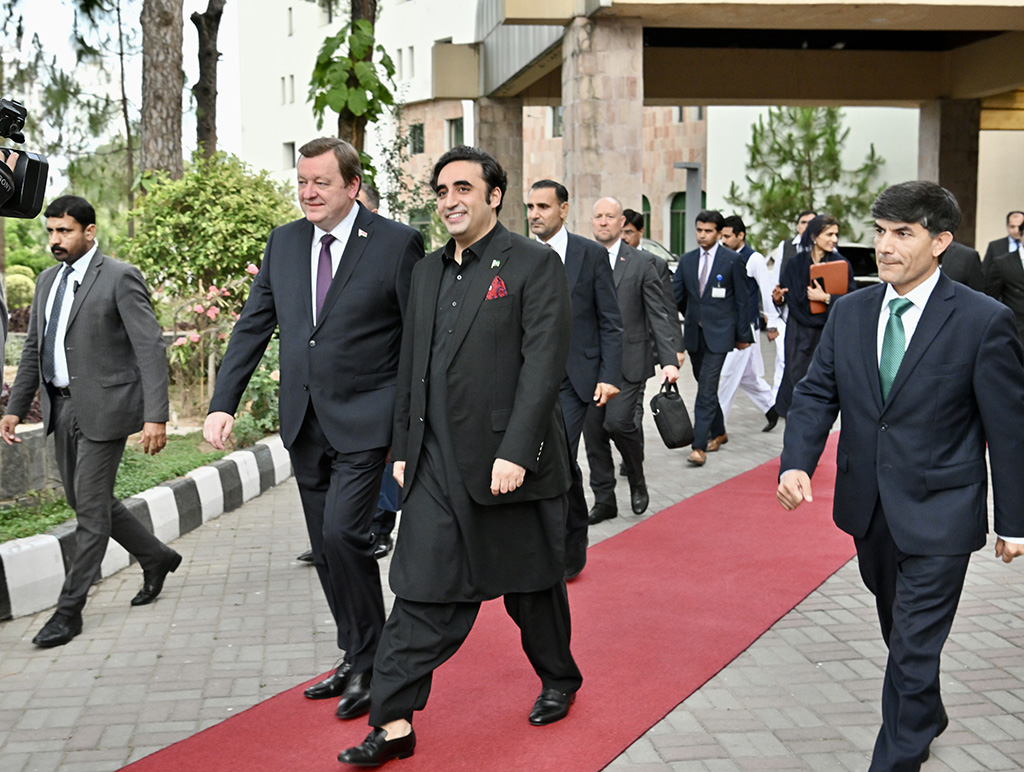 The foreign ministers discussed the whole range of issues of Belarusian-Pakistani cooperation in the political, economic and humanitarian spheres.
A number of steps and opportunities to increase trade and economic cooperation with an emphasis on industrial cooperation, cooperation in the field of agriculture and food are considered.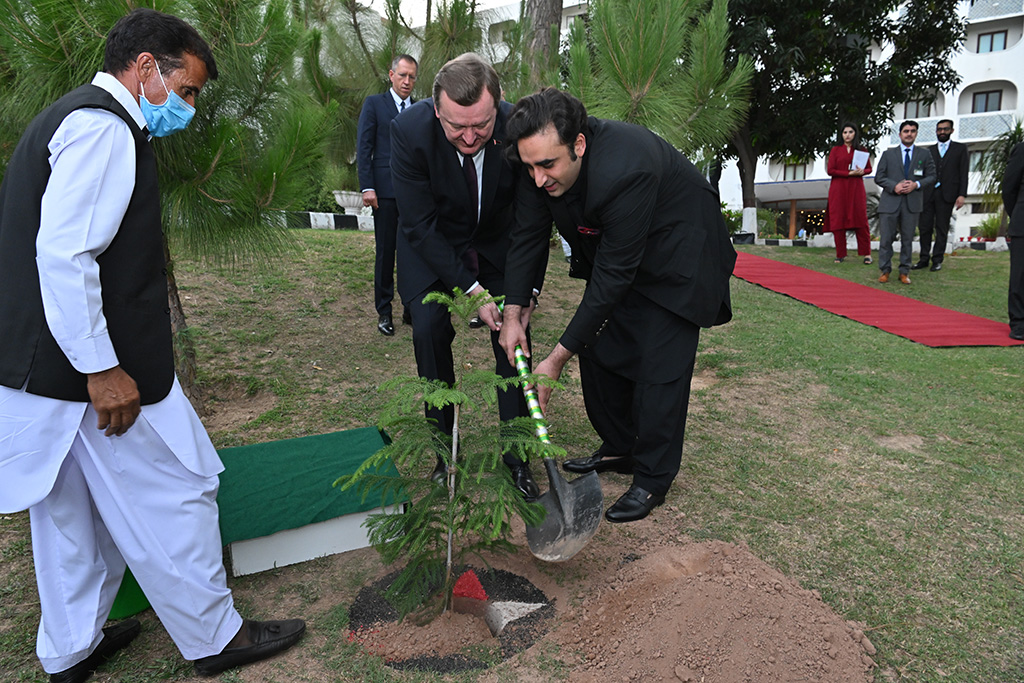 The ministers agreed that the two countries have a serious potential for implementing joint economic projects. The importance of developing and strengthening direct contacts at the departmental, sectoral and interregional levels, as well as between representatives of the business circles of Belarus and Pakistan, was emphasized.
The interlocutors focused on the need to intensify cooperation in the transport and logistics sector with the use of the possibilities of the North-South transport corridor.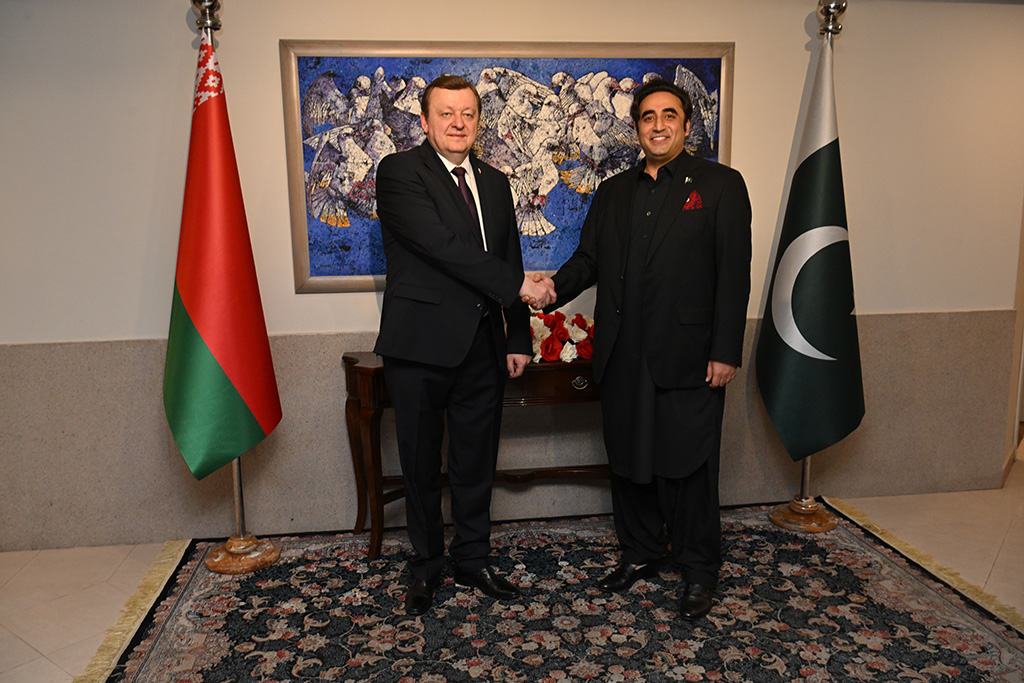 The issues of further development and improvement of the bilateral legal framework are considered.
The Sides noted the coincidence of approaches and views on the modern world order, adherence to the norms and principles of the UN Charter. We agreed to continue the practice of mutual support in the international arena, including at the United Nations venues.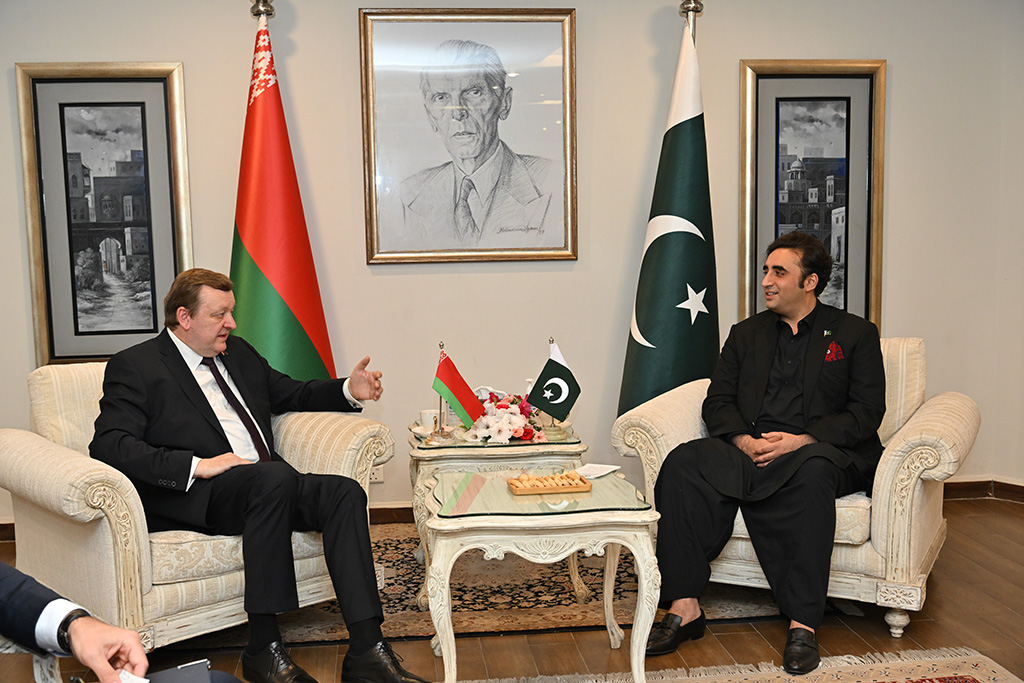 The Belarusian Foreign Minister expressed gratitude to the Pakistani Side for its support in the process of Belarus' accession to the SCO, stressing the interest in coordinating cooperation based on the principles of sovereign equality of states, mutual respect and creativity.
The Sides exchanged views on international and regional security issues, including in the context of the situation in Ukraine.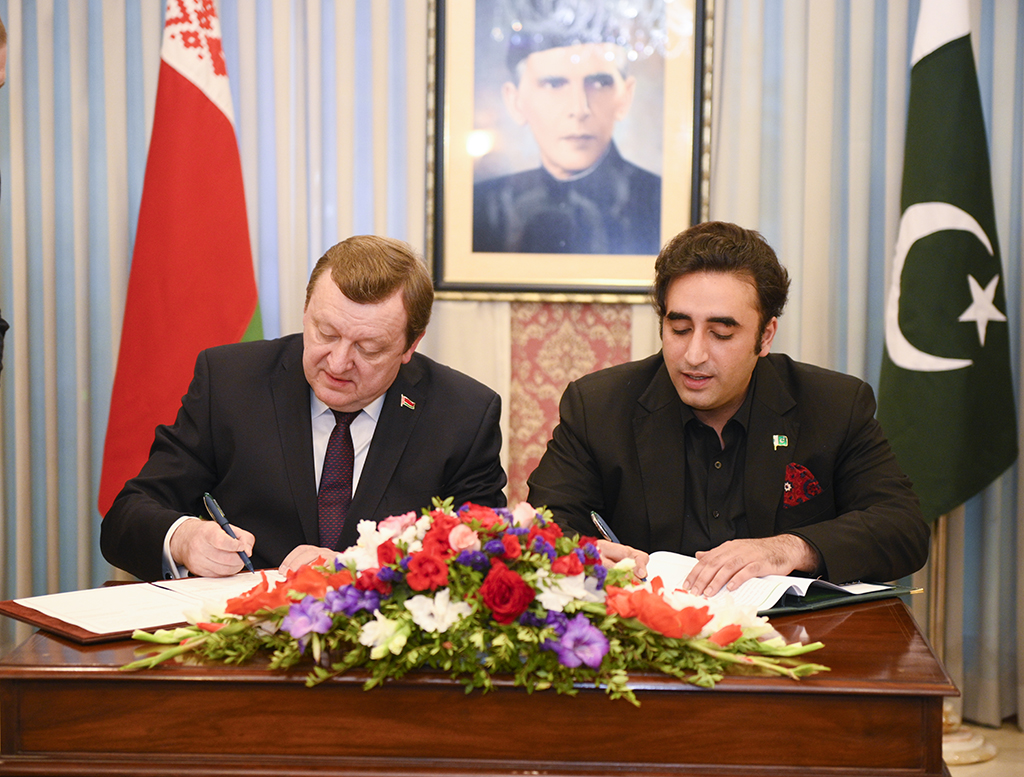 As a result of the negotiations, an agreement was signed on the Abolition of Visas for holders of Diplomatic and Service Passports, a Memorandum of Understanding between the Belarusian Institute for Strategic Studies and the Institute for Strategic Studies of Islamabad, as well as a Joint Statement by the foreign Ministers following the official visit.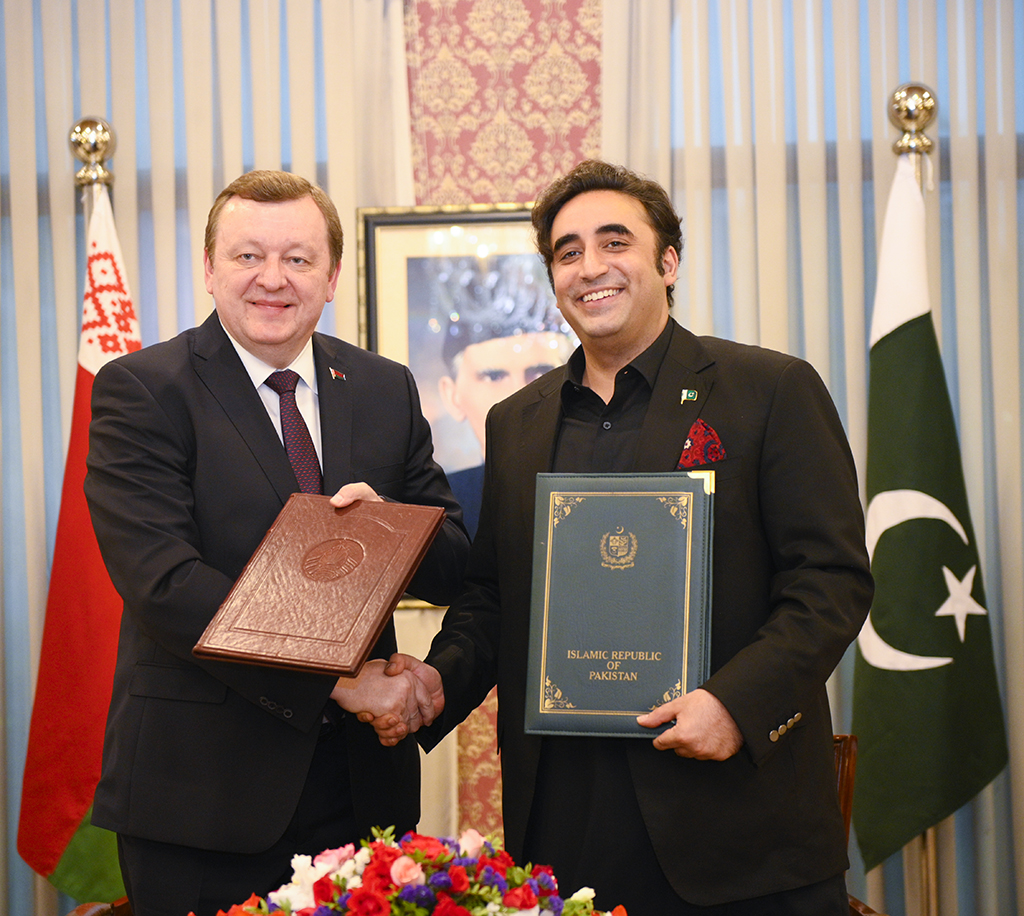 The Sides agreed to hold events in 2024 dedicated to the 30th anniversary of the establishment of diplomatic relations between the two states.